When we met with Hexawise users in India, we noticed that the page load response times for Hexawise users there were sometimes significantly slower than in the United States due to sporadic internet connectivity issues. One area that troubled us in particular was the extra few seconds it could take to enter test inputs into plans.
We are constantly looking for ways to make our software test case generating tool better and came up with a solution.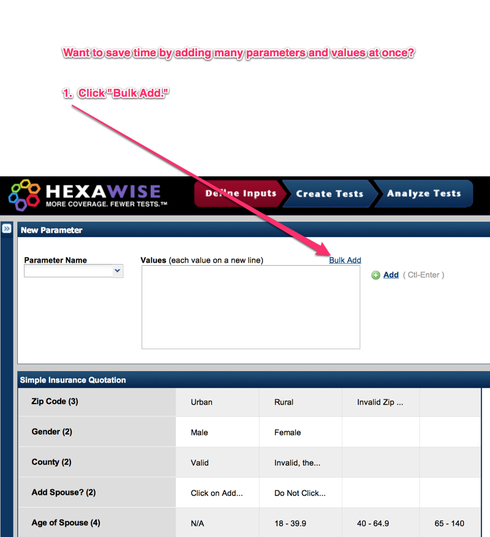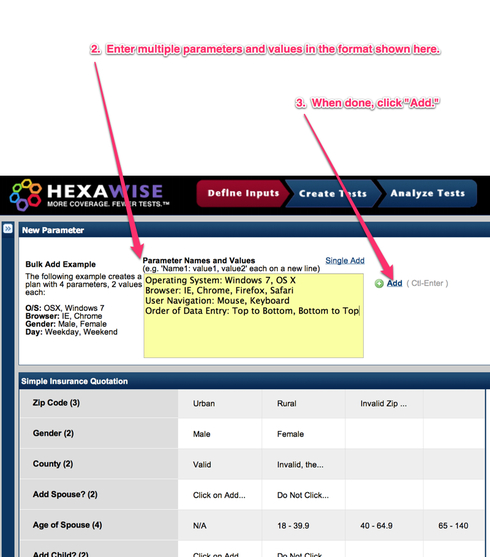 Even with a great internet connection this feature lets you be more productive, so if you have not tried out the bulk add feature, give it a try today.
Hexawise: More Coverage. Fewer Tests
Related: Hexawise Tip: Using Value Expansions and Value Pairs to Handle Dependent Values - Maximize Test Coverage Efficiency And Minimize the Number of Tests Needed - 13 Great Questions To Ask Software Testing Tool Vendors