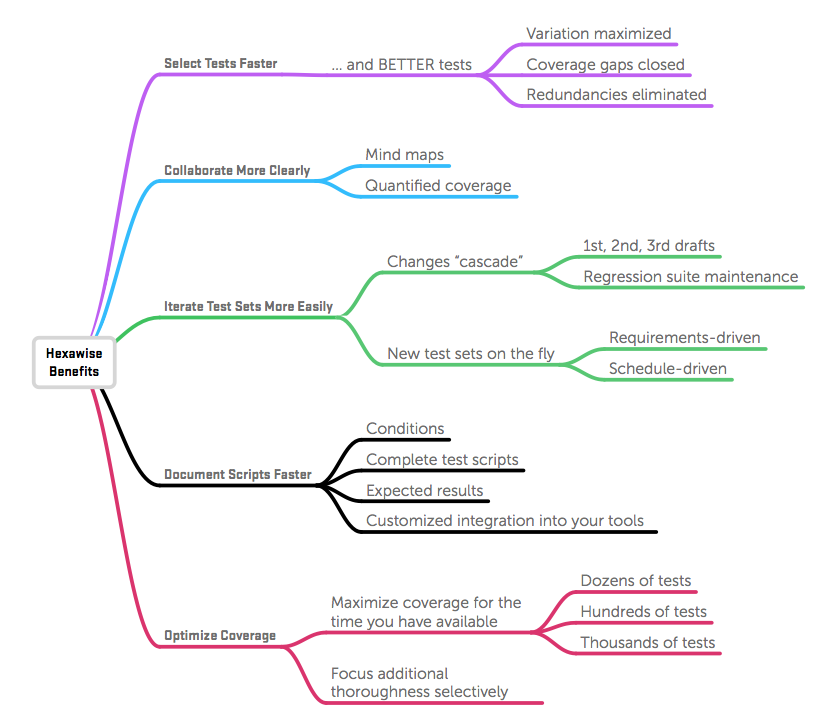 Hexawise helps team achieve the following qualitative benefits: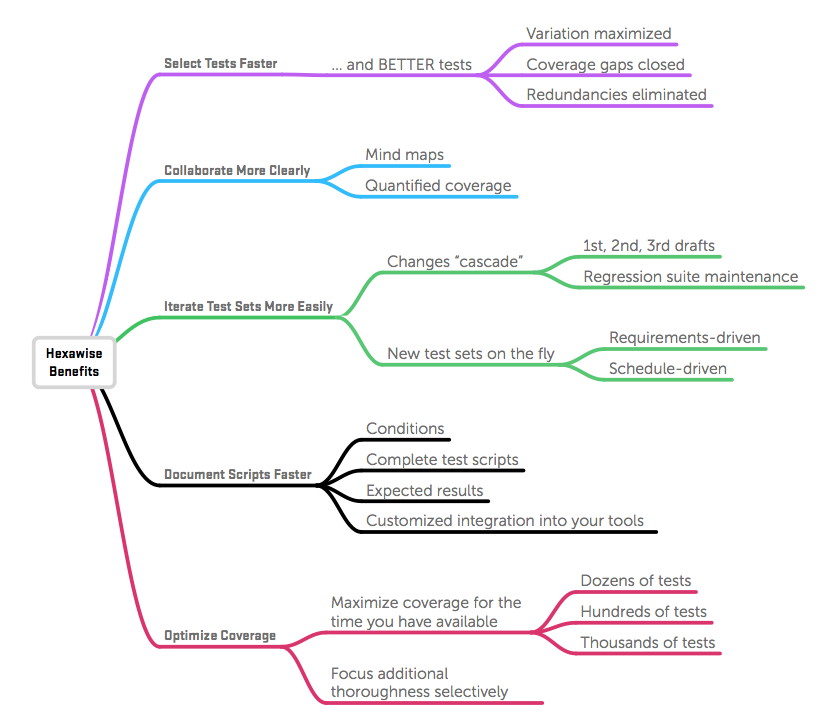 Not all of the benefits above can easily be quantified. So what should you do if you are tasked with creating a business case to support adoption of Hexawise? Simple:
Measure what happens when you create ~50 tests with your business as usual process; compare that to how long it takes to generate a set of ~25 tests with Hexawise.
Measure how long it takes to execute each sets of tests.
Measure how many unique defects you find executing each set of tests.
For typical findings, see these empirical benefit measurement studies.
Then put together a business case summary like the one below.

The summary focuses primarily on the objectively measurable efficiency savings you measured.
The summary also breaks out valuable qualitative benefits into separate line items (to prevent those valuable - but difficult to quantify - benefits from being forgotten about).