Hexawise has had another great year and we owe it to you, our users. Thank you! As a result of your input and word-of-mouth recommendations, in 2013, the Hexawise test design tool:
Added powerful new features,

Became even easier to use,

Introduced lots of new practical instructional content, and

Doubled usage again.
If you haven't visited Hexawise lately, please login now to see all the improvements we've made (register for free).
Ease-of-Use Enhancements
Instructional Guides for Hexawise Features
We've added illustrated step-by-step instructions describing how to use Hexawise features.
Find them at help.hexawise.com. For our advanced features, like creating risk-based test plans, auto-generating complete scripts, and using Value Expansions, we've gone beyond "how?" to explain "why?" you would want to use these features.
Practical Test Design Tips
Want to see tips and tricks for creating unusually powerful tests? Want to learn about common mistakes (and how to avoid them)? Want to understand whether pairwise test design really works in practice? These topics and more can now be found at training.hexawise.com.
Frog-Powered Self-Paced Learning

Want to become a Hexawise guru? Listen to the frogs. If you complete the achievements recommended by your friendly amphibian guides, you will level up from a Novice to Practitioner to Expert to Guru.

You'll complete two kinds of achievements on your way to guru-ness. To complete some achievements you only need to use certain Hexawise features. Completing the other achievements requires learning important test design concepts and demonstrating that you understand them. The frogs, ever-ready to guide you towards test design mastery, will greet you immediately upon logging into your account.
Powerful New Features
Recently-added features that will make you a more powerful and speedy test designer, include:
Coverage of Specific High-Priority Scenarios
You can now force specific scenarios to appear in the tests you generate using the Requirements feature.
Requirements Traceability
Requirements traceability is easier to manage than ever with the Requirements feature.
Generation of Detailed Test Scripts
The Auto-Scripting feature allows you to automatically transform sets of optimized test conditions into test scripts that contain detailed instructions in complete sentences.
Auto-Population of Expected Results in Test Scripts
If you want to, you can even automatically generate rules-based Expected Results to appear as part of your test steps by using the Expected Results feature.
To find out more about these features Hexawise added in 2013, please check out these cool slides: "Powerful New Hexawise Features".
Public Recognition and Rapid Growth
Kind Words
As a five-year old company working as hard as we can to make Hexawise the best damn tool it can be, hearing input from you keeps us motivated and headed in the right direction. Once a week or so, we hear users say nice things about our tool. Here are some of the nice things you guys said about Hexawise this past year:
"Working coaching session with customer today. Huge data/config matrix was making them weep. Stunned silence when I showed them @Hexawise :)"
-Jim Holmes (@aJimHolmes)
"That would be @Hexawise & combinatorial testing to the rescue once again. #Thanks"
-Vernon Richards (@TesterFromLeic)
"Freaking awesome visualisation of test data coverage. Kind courtesy of @Hexawise at Moolya!"
-Moolya Testing (@moolyatesting)
"Using @Hexawise combinatorial scenarios for e-commerce basket conditions. Team suitably impressed by speed and breadth of analysis. #Win"
-Simon Knight (@sjpknight)
"Just discovered Hexawise today, brilliant tool for creating test cases based on coverage of many variables."
-Stephen Blower (@badbud65)
"This changes everything."
-Dan Caseley (@Fishbowler)
Using Hexawise is one of the highest ROI software development practices in the world.
-Results, paraphrased, of independent study by industry expert Capers Jones and colleagues.
Rapid Growth
Throughout 2013, Hexawise continued to be piloted and adopted at new companies week after week. Hexawise is currently being used to generate tests at:
More than 100 Fortune 500 firms More than 2,000 smaller firms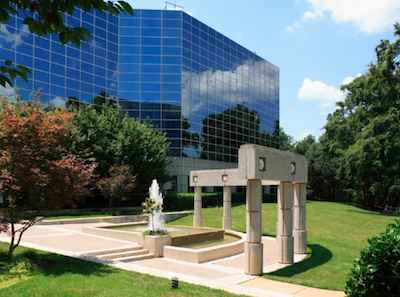 New offices
Having moved into our new offices in October, the Hexawise team now gets together to do all our best stuff at this swanky new location in Chapel Hill, North Carolina.
What's Next?
Constant Improvements
We keep a public running tally of all of our enhancements. As you can see, we're making improvements at a rate of more than once a week.
Want us to Add a New Feature?
If you have an additional feature, please let us know. We listen. There's not much that makes us happier than finding ways to improve Hexawise.
Please Tell Your Friends
Our growth has been almost purely due to word-of-mouth recommendations from users like you. So if you find Hexawise to be helpful, please help spread the word. We appreciate it more than you know.
You can even let your friends in on a bit of a testing industry secret: while company-wide Hexawise licenses start at $50,000 per year, we allow the first five users to use fully-featured Hexawise accounts at no cost!
Thank you for all of your help and support this past year. And have a great 2014!